Abington students discuss mental health on Philadelphia news show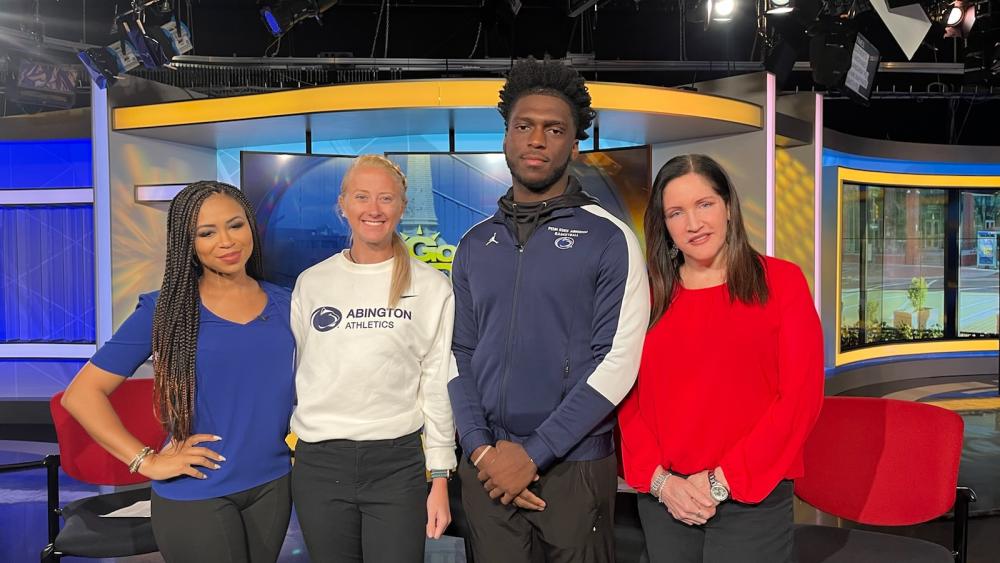 ABINGTON, Pennsylvania — Following a nationwide spate of suicides among varsity athletes, two Penn State Abington student-athletes and the campus Director of Counseling and Psychological Services (CAPS) discussed the mental health on Fox 29's Good Day Philadelphia show with reporter Alex Holley.
Seniors MaryKate Smith and Mohamed Mansaray were joined by Karen Gould, one of Abington's licensed psychologists.
Smith, a four-year softball and football player and CAPS peer advisor, spoke about the demands athletics place on young people in American culture and how that intensifies as they get older.
"The pressure has always been with student athletes since we were young. Add the stressors of college… the higher intensity of the game, the level of competition, the relationship with academics and managing your future career" , she said.
For Mansaray, a four-year-old basketball player and team captain, the death of his father in 2020 brought him to a difficult time in his life.
"I was a bit lost, and you are always expected to perform well and at school. But I have a good family structure coming from West Africa, and good teammates and resources in school like CAPS, which was very beneficial," he said.
Gould, the founding director of CAPS at Abington, described the many services available to students facing challenges, including individual and group therapy with licensed counselors and the recent addition of the Peer Counseling Program.
"We really believe that peer counseling will be paramount for students to connect with each other and relate to each other. We continue to develop it," she said.