Be[In]Crypto Video News Show: Bitcoin 401k and Retirement Accounts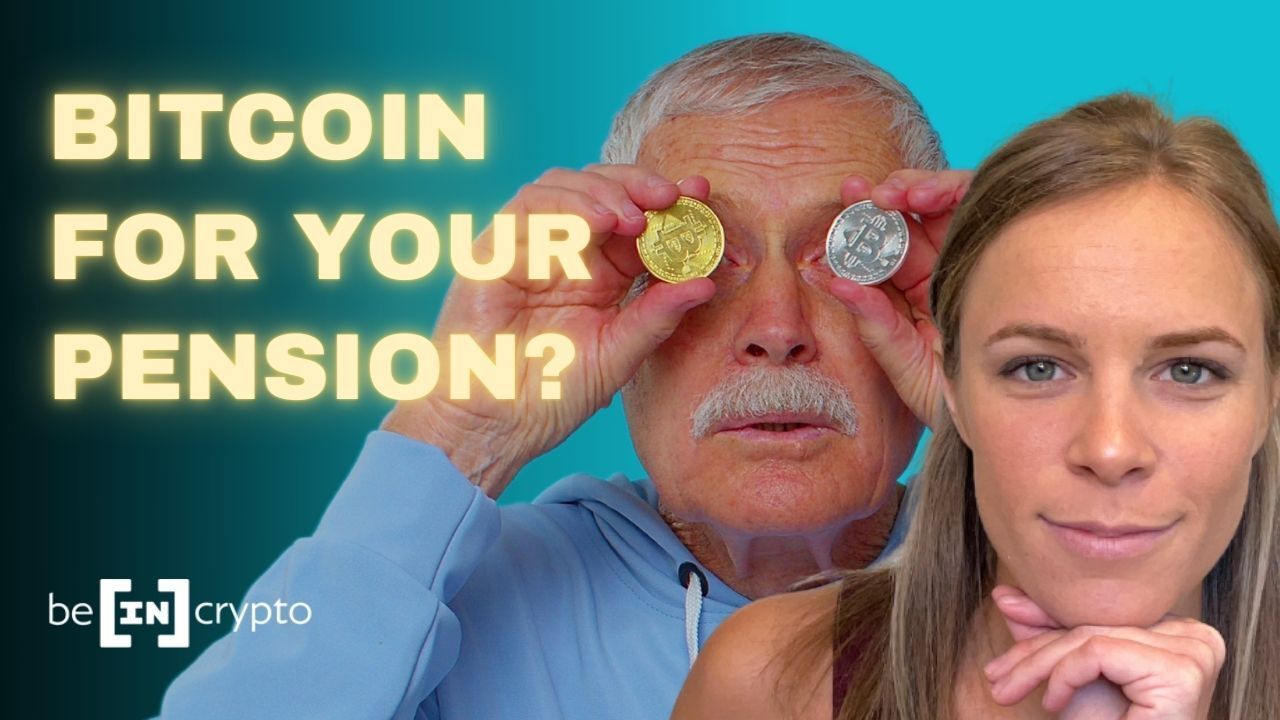 In this episode of Be[In]Crypto's Video News Show host Juliet Lima explains in detail the use of Bitcoin in retirement accounts. In particular, she discusses Bitcoin in 401ks, which Fidelity Investments recently started offering to its clients.
What is a 401k?
The 401 represents the 401 section of the IRS code, while the k is the subsection of this code. So it really is a 401, subsection k, retirement account.
The 401k is a feature of a qualified profit sharing plan that allows employees to contribute a portion of their salary to individual accounts. The government allows companies to offer these accounts with certain tax benefits, which it hopes will encourage people to save for retirement.
There are two types of 401k, a traditional variant and a Roth variant. In a traditional 401k, an employee's contributions are deducted from their taxable income, while a Roth 401k allows them to contribute in after-tax dollars, so they can withdraw their money tax-free during retirement. Both options have pros and cons that should be considered to determine which is best.
Once contributions are made to a 401k, they are locked in until the contributor reaches age 59½. Although the money may ultimately be withdrawn before that date, it would incur penalties in addition to the necessary tax payments. A 401k also has limits on the contributory amount which is periodically updated and requires consultation with a qualified tax professional or the IRS themselves.
Usually companies run 401k retirement savings plans, but individuals also have the option of a self-directed 401k. A self-directed 401k plan allows individuals to make investment decisions on their own. These can include assets such as mutual funds, stocks, bonds and even investing in less conventional assets like real estate and commodities, but only the employer allows this. The self-directed 401k option allows more freedom, which could also result in more fees.
Bitcoin 401k
Recently, Fidelity Investments, the largest retirement investment provided in the United States, announced that it will offer 401,000 investors the opportunity to access Bitcoin to use in their plans during the summer of 2022.
Fidelity is the first retirement plan provider to make such a move, which will inspire others to follow suit. This has already proven to be the case with the acceptance of Bitcoin as legal tender. Recently, the Central African Republic followed El Salvador's lead, becoming the second country in the world to adopt Bitcoin as legal tender.
However, since 401k's are employer-sponsored retirement savings accounts, they must be chosen by the employer. Fidelity says bitcoin will be "available" to the 23,000 employers who use Fidelity. But given the substantial financial risk and the effort required to understand the investment, many naturally won't offer Bitcoin to their employees.
Still, some employers will decide to take advantage of Fidelity's decision to offer crypto for 401k retirement savings. This will lead to other investment firms offering the option of a 401k bitcoin lest they fall behind.
Meanwhile, US Department of Labor officials have challenged Fidelity Investment, including Bitcoin as part of its 401(k) offerings. Some of the Department's issues with cryptocurrencies include their volatility and inconsistent valuation methods investors might use to gauge prices.
Other Crypto Options for Retirement
In addition to a 401k option for bitcoin, there are other ways to use bitcoin or crypto to save for retirement. In addition to a 401k, there is also an individual retirement plan, which also allows tax-deferred investments to be claimed in retirement. Companies such as iTrust Capital allow individuals to invest in Bitcoin and thousands of other assets in such accounts.
Investors can also simply buy the cryptocurrency themselves and hold it until retirement, although this doesn't come with the tax advantages that a 401k offers, it can at least be redeemed before retirement age. 59 and a half years old.
Warning
All information contained on our website is published in good faith and for general information purposes only. Any action the reader takes on the information found on our website is strictly at their own risk.