Be[In]Crypto Video News Show: Cryptocurrency in Emerging Markets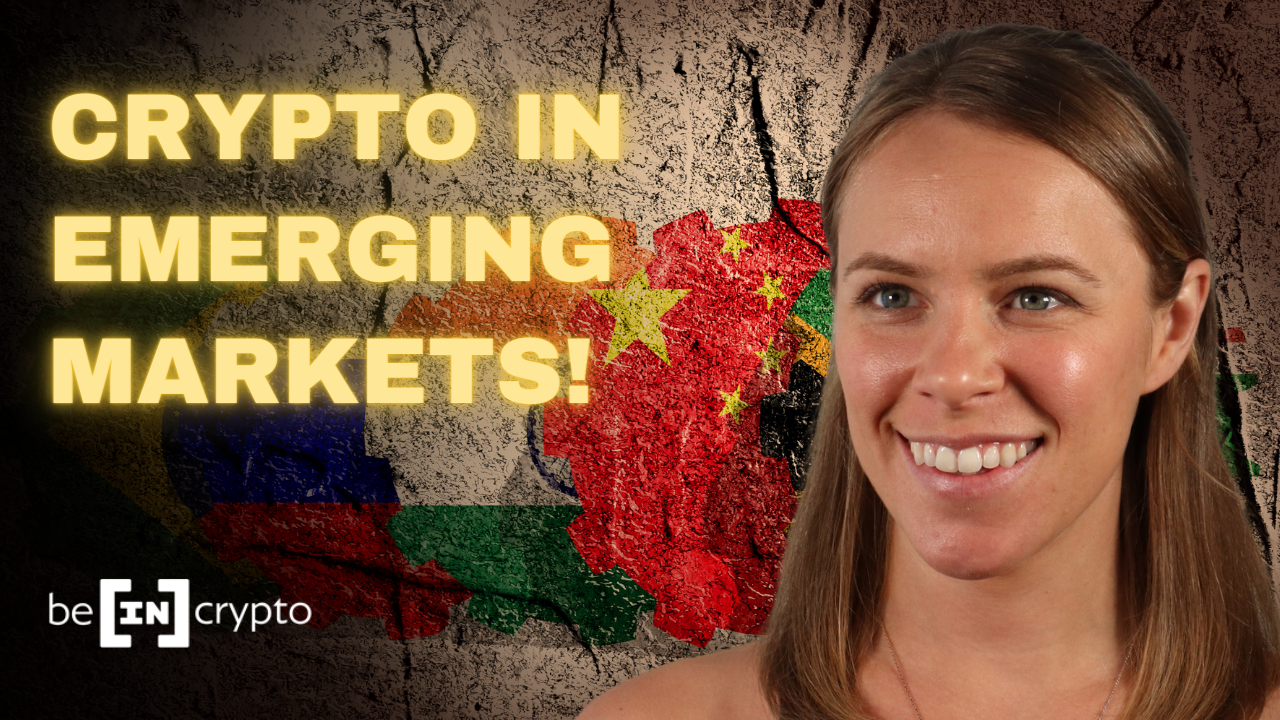 In this episode of Be[In]Crypto's Video News Show, host Juliet Lima discusses emerging markets and how cryptocurrencies play a role in their development.
What is an emerging market?
Every day, around the world, goods and services are produced and consumed in what we can broadly think of as the global economy. Over time, but also through war and exploitation, some countries developed sophisticated industrial economies that raised the wages and living standards of their citizens. However, not every country in the world has had the time, the resources or, frankly, the leverage to become an advanced economy, but some are certainly on the way.
We can consider these countries as developing economies or emerging markets. Characteristics of emerging markets may include below-average per capita income or relatively frequent currency fluctuations. However, many are currently experiencing rapid growth which offers high potential returns for investors, but also carries a degree of risk. Without as much to lose as Western economies, emerging markets are willing to make more sweeping policy changes to stand a chance of progress. This has been especially the case with the adoption of cryptocurrency.
El Salvador
The biggest emerging market taking on cryptocurrencies has to be El Salvador, which became the first country in the world to accept Bitcoin as legal tender in September last year. What started as a small project called Bitcoin Beach in the sleepy surf town of El Zonte eventually grew into a nationwide movement.
The project was spearheaded by President Nayib Bukele, a somewhat controversial figure who immediately gained international recognition with such a bold move. Acting with agility, the small country announced its intentions at the beginning of June 2021 and was able to implement them towards the end of the summer. Although not everyone in the country is happy with the development, many are supportive as they have seen their quality of life improve.
El Salvador, which adopted the US dollar as legal tender in 2001, has been beholden to US monetary policy ever since. With the new Bitcoin law in place, El Salvador now has more financial freedom, GDP has increased, and tourism has exploded over the past year. The country is also working on other projects such as Bitcoin City, a tax-free bitcoin paradise, which will be built at the foot of a volcano. While so far the only country to adopt Bitcoin as legal tender, El Salvador has surely inspired other emerging markets.
Costa Rica
Costa Rica is another country with an interest in crypto, although not nationwide. In the region along the southwest Pacific coast, areas such as Dominical and Uvita have recently adopted the idea of ​​Bitcoin Beach from El Salvador and launched something called Bitcoin Jungle.
Although it is a law or an official government program, some local businesses have decided to transact in Bitcoin. People can spend Satoshis on the lightning network instantly, without having to convert to local Costa Rican colones.
Unlike El Salvador, Costa Rica has a long history of tourism, with people from all over the world bringing their respective currencies. Therefore, businesses in the region have been attracted to the idea of ​​transacting in a currency that has no borders, which is international in nature.
Guatemala
While El Salvador and Costa Rica may have based their bitcoin projects on beaches and the jungle, Guatemala took inspiration from its beautiful Lake Atitlan, lined with idyllic towns, each idyllic in their own way.
The Bitcoin Lake project is mainly located in the city of Panajachel, also known as "Pana", where currently 17 businesses in the region accept Bitcoin. The primary purpose of Bitcoin Lake is to provide an opportunity for local Guatemalans, with plans to fund Lake Atitlan cleanup using Bitcoin.
Although the government does not recognize Bitcoin as legal tender, it could benefit the local population, 60-65% of whom do not have a traditional bank account.
Mexico
Inspired by El Salvador, Senator Indira Kempis of Mexico plans to introduce the bill later in 2022 that would make Bitcoin legal tender in her country. She argues that Bitcoin promotes financial inclusion, giving people access to banking products they might not otherwise have been able to get.
It also provides them with a way to save that is relatively inflation-proof.
South Africa
Other parts of the world have also been influenced to adopt cryptocurrencies, such as Africa. Based in the townships surrounding Mossell Bay, South Africa, Bitcoin Ekasi is another bitcoin beach. The project aims to help some of the region's poorest townships realize the economic benefits Bitcoin can bring.
Along with the usual list of financial freedom and the ability to save in a deflationary currency, Bitcoin has also been useful in other ways. As most businesses in this region hold cash, the physical security of this cash can be an issue. Proper management of Bitcoin private keys helped mitigate some of this risk. Meanwhile, a significant number of stores are accepting bitcoin in the region and the project is working to add more.
Tonga
The last place we'll cover here is a very isolated island nation of Tonga, which is considering adopting crypto. A prominent local figure, Lord Fusitu'a, has hinted at plans for the country to accept Bitcoin as legal tender. He claims the earliest for something like this to materialize would be in 2023.
The Tonga islands have a surplus of power with access to 21 different volcanoes, in addition to easy access to high-speed internet thanks to a plan enacted a few years ago by the government. If they go ahead with legal tender status, bitcoin mining could take place in all the islands, creating a huge amount of wealth through the use of their excess energy. With this wealth comes additional development that would create new economic opportunities for their citizens.
Warning
All information contained on our website is published in good faith and for general information purposes only. Any action the reader takes on the information found on our website is strictly at their own risk.