Bhopal Sports News: Google Baba Jose Chacko of sports world remembers every date related to sportsNews WAALI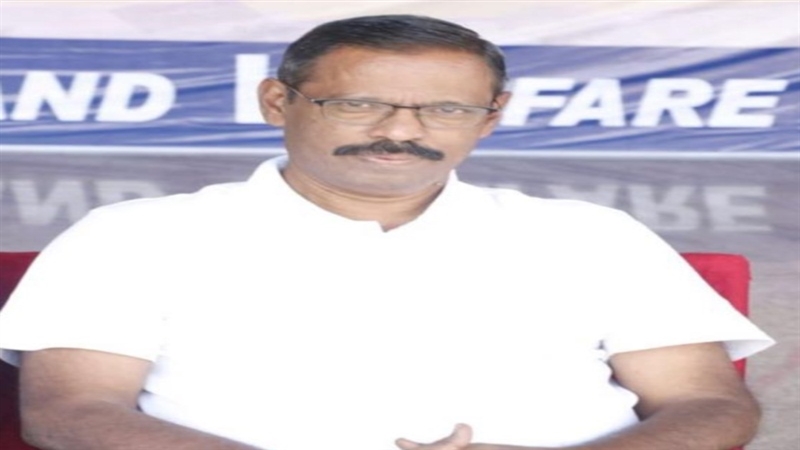 Lalit Narayan Kataria, Bhopal. How many medals did India win in the olympics when we became world champions in cricket and hockey no one can imagine but when did they achieve this feat go straight to google and take help from Baba. . But Deputy Director of MP's Sports and Youth Welfare Department, Jose Chacko, counted all those dates in one breath and described the event as if it was happening right in front of you. His passion for sports made him the District Sports Manager at the age of 22. Since then, he has not taken a single earned/sick leave in his 39 years of service. Every day, they also come to the office one or two hours before office time and do not return home until one or two hours after office time. Join the office even on Sundays or other holidays. Ratlam's Jose Chacko is the only person in the country to have been a sports manager for such a long time. This kind of dedication to work is found in very few people.
Jose Chacko was a good cricketer in his day so he had a special love for cricket. That's why he remembers so many stats from that game. He remembers the date of birth of almost all Indian players, records of many players too. Moreover, he also remembered the records of non-Indian players. Besides Test, ODI and T20, he remembered some interesting things related to Ranji, Duleep, Irani Trophy and domestic cricket in IPL.
Memory can be refined by adding dates of birth or major events
– Advertising –
Jose Chacko said, "I have a passion for adding sports stats to birthdates." For this reason, more than two lakh figures have been remembered through word of mouth. "Ever since I was eight in 1969, I've made a habit of associating toys with my birthday," he says. Someone's birthday comes every day. With this I associate the birthdays or major events of the respective players and other celebrities. Sharpened my memory. That's why I automatically started remembering this incident. As I got older, that number kept growing in my mind.
Posted by: Lalit Kataria

.