Indian Hill Exempted Village School District News Article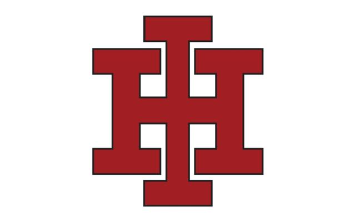 Updates will be made throughout the 2021-2022 school year. You'll find the most recent information listed first:
Original post from August 2021:
We are excited to welcome our students back to campus this week! You should have already received details from your student's building manager regarding our staggered start of this school year, which
takes place
on Thursday August 19th and Friday August 20th. We will welcome all returning students to campus on Monday, August 23.
Additionally, I wanted to share some of our operating plans as we continue to navigate COVID-19:
• Indian Hill will operate in an in-person learning format. However, a virtual learning option will be available for students with extenuating health circumstances.
• All activities typical of the annual school calendar that began on August 1 must take place.
• The District will continue to mitigate the likelihood of spread with cleaning and safety protocols in place.
• Indian Hill will continue to monitor and receive local, regional, state and national data and input from our area health partners and government officials to make informed decisions.
As a reminder, we will be starting the K-12 school year with a mask mandate. You can find the details of this decision by clicking here.
When and where masks are needed:
• Inside all school buildings for all students, staff, visitors inside until September 14.
• On all school bus transportation to/from school or activities until September 14.
• Indoors during the schedule of activities or events as visitors or spectators (auditoriums, gymnasiums, cafeterias, class meetings).
Note: Masking and social distancing will be encouraged and communicated during indoor events, sports and activities.
Quarantine:
Click here to see a visual of how the district will handle quarantines, as planned by Hamilton County Public Health.
Daily activities:
In the event that a student chooses not to wear a mask in spaces where a mask is required, the appropriate response could include:
• Offer the child a mask to wear
• Individual meeting with a trusted staff member
• Phone call home
• Removal from the classroom and isolation in the school environment in a space with increased mitigation measures in place
• Meeting with the building administrator
• Ask the parent to pick up the child
• The district has the legal ability to control our physical campus to keep schools open and as many children attending without interruption
Pickup Patrol (PUP)
The Indian Hill School District requires the use of Pickup Patrol (PUP) to ensure that all Braves are healthy before coming to campus.
We appreciate your patience as we continue to navigate school opening during COVID-19. Please contact me directly if you have any questions or concerns.
At the service of our children,
Kirk Koennecke
Superintendent
Indian Hill School District