Managing a biotech in turbulent times – Endpoints News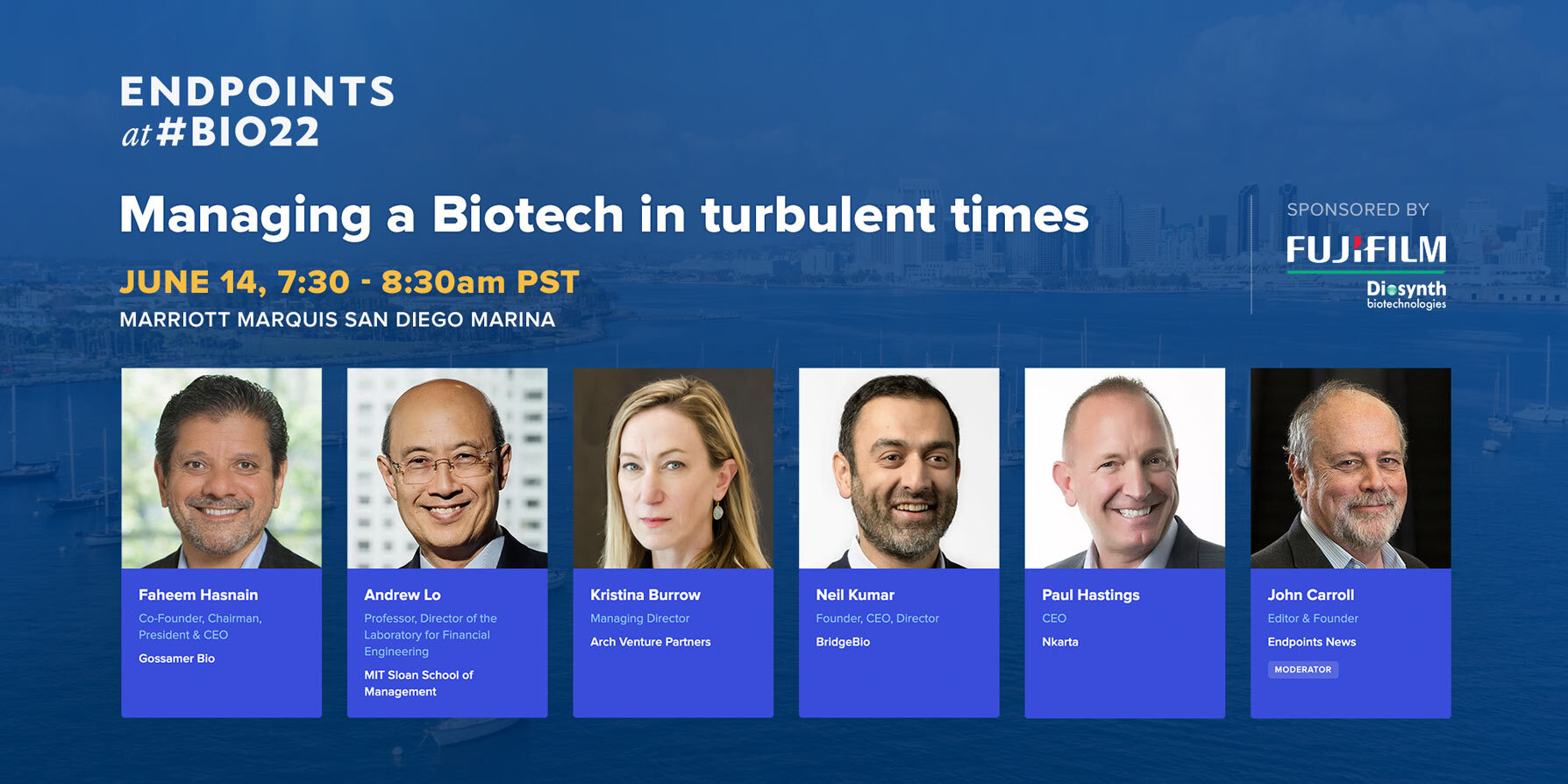 Biotechnology is one of the smartest and best educated industries on the planet. There is no shortage of doctorates. We have enough experience to see a new generation of experienced and savvy executives coming together to lead startups.
Bioregnum opinion column by John Carroll
And in these times they are being tested like never before.
Biotechnology is going through a pretty tough time right now. For 2 years, virtually anyone with a decent resume and a few half-baked biotech ideas could start a company and get it funded. The pandemic has in many ways made it easier to pull off an IPO, with traditional road shows being cut short in exchange for a series of quick Zoom meetings. Generalist investors flocked in as the numbers collected skyrocketed into the stratosphere.
But all was not on top. Some of these wacky ideas are meant to change the practice of medicine and save lives. And they will make some people rich along the way. The numbers, however, must be too good to be true. And now it's time to pay the price, because even the good biotechs with strong prospects are being cooked in the same boiling kettle as the bad ones.
So how are you reacting to these extraordinary times?
In a nutshell, that's what I'll be exploring in our next live panel discussion at the Marriott Marquis San Diego Marina during BIO22 week in San Diego on June 14th. Networking starts early between 6 and 7 a.m. And I have a large panel lined up for discussion. I will be accompanied by:
– Andrew Lo, one of biotechnology's original and original thinkers who has fascinated the public about biotechnology funding from his position at MIT for years.
– Neil Kumar, CEO of BridgeBio, will be on hand to discuss his own experiences of reorganizing the business over the past two months.
– Kristina Burrow, Managing Director of ARCH, which has funded a slew of biotechs that have set hugely ambitious goals, will offer her perspective on how she advises them during this difficult time.
– The ever-outspoken Paul Hastings, CEO of Nkarta, has been fundraising and navigating troubled waters throughout the year. He has a lot of ideas about what CEOs should do now.
– And Faheem Hasnain, best known for selling Receptos to Celgene for $7.2 billion, rounds out the panel with his ideas for pushing the boundaries in 2022 – biotech style – as he directs his latest creation, Gossamer.
We'll begin with a fireside chat with Sebastian Guth, President of Bayer Pharmaceuticals for the Americas Region, with plenty of networking opportunities built into the breakfast.
And of course, I'll be there, moderating the discussion, reaching out to you with a few questions. I hope you will come join us for this live event in San Diego. I will stay long after the end of the round table to discuss with the public. I hope you'll come say hello. And let me know if there are any questions you would like me to ask this group.
It should be fun. This is our first live event in over 2 years, and I can't wait to see a biotech crowd come together again.
Location: Marriott Marquis Marina San Diego

San Diego Ballroom
333 W Harbor Dr San Diego, CA 92101
You can buy tickets for the event here.
You should also check out the full list of Virtual Panels and Fire Pits we're planning for this week. Here is the link.