New Wakulla News Event for Breast Cancer Awareness Month | Local News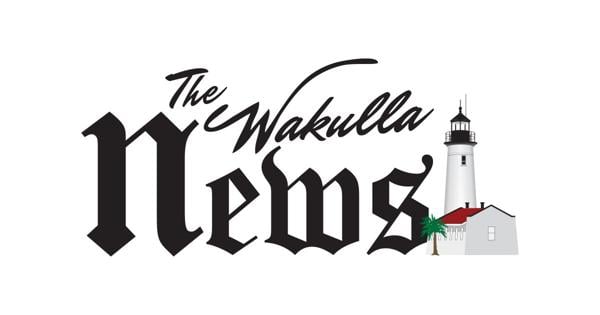 For a woman, there's nothing like a girls' night out, unless it's a girls' night out for a good cause.
The Wakulla News will launch a new fundraiser, Think Pink! Girls Night Out Quarter auction on Thursday, October 27 at the Wakulla Senior Center in Crawfordville.
Nancy Floyd Richardson, advertising account executive here at The News, has brought her considerable event planning skills to bear on what is supposed to be the paper's flagship event, as well as our fundraiser Making Strides Against Breast Cancer.
Admission is $10 per person and includes an auction paddle, snacks, a copy of the Pink Paper edition of The News, and a chance to purchase tickets to vote on decorating contest entries of Sassy Cups bras.
The deadline is October 14 for Sassy Cups entries, so there is still plenty of time for individuals to participate. Breast cancer awareness themed bras are welcome but not required. They can be decorated to reflect a company, other themes or the outer limits of an individual's imagination – all with good taste, of course.
The individual Sassy Cups winner will receive a $250 prize; The business winner will receive a $1,000 marketing package from The Wakulla News.
Doors open for Think Pink at 5:30 p.m. to give guests the chance to visit vendor tables, socialize, register for door prizes and purchase holiday gifts. Melinda Portersmith of Abernathy Entertainment will DJ Think Pink.
At 6:45 p.m., the program kicks off with local breast cancer survivor Alicia Crum sharing her story. This will be followed by the controlled chaos of the auction of the quarter.
Here's how the Quarter Auction works: In addition to receiving an auction paddle at the door, guests can also purchase additional auction paddles. Once the auction has started, sellers take turns presenting their businesses and presenting their auction items. The seller will tell the audience how many quarters it takes to bid for each paddle held, in increments of one to four quarters (25 cents to $1). Members of the public who choose to bid on this item place their quarters in the bucket and hold their numbered paddles.
If the number drawn matches the number of an auction pallet that a public bidder is holding, that person wins that auction item. It's fast, generous and fun!
I look forward to this event. Nancy and I discussed how great it would be to come together as a community (something we still have pent up demand for due to the long isolation of the pandemic) and raise money for a great cause –
Making Progress Against Breast Cancer from the American Cancer Society.
Bring your quarters of bread and your friends. We hope to see you there.
For more information about the event, including sponsor/vendor opportunities, email Nancy at [email protected] news.net or call her at 850-926-7103.