SMART launches video news show focusing on issues important to members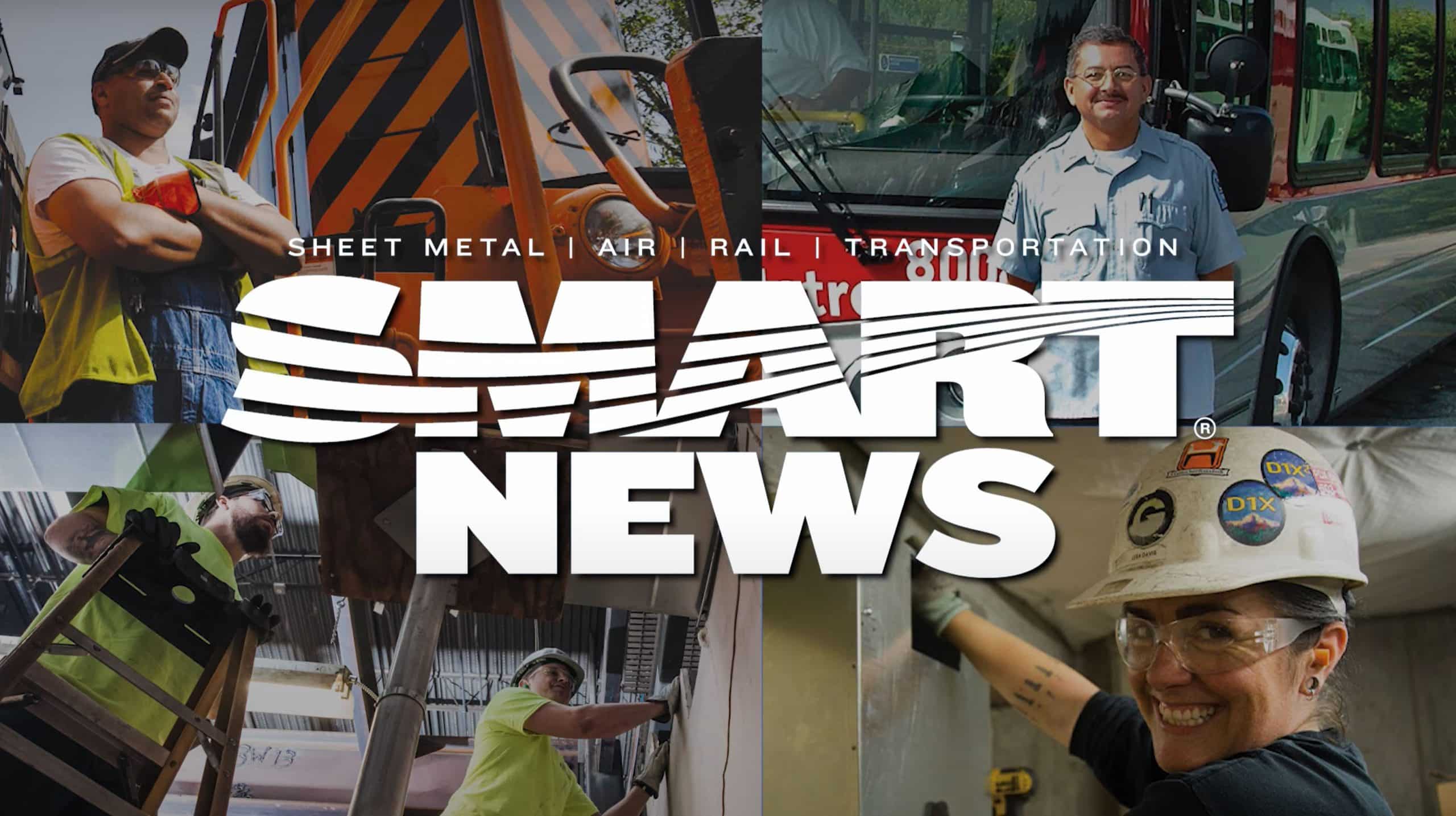 SMART released the first episode of SMART News – a new video/webcast focusing on issues important to SMART members and working families across North America – on September 27, 2022, responding to feedback from SMART workers on information from their union that they find relevant.
"SMART News will focus on the issues that matter to you, your work and your family," said Paul Pimentel of SMART Communications during the first episode. "It's your news, your union, that delivers information that matters to you."
SMART News aims to fill an information gap for SMART members and other workers in North America by specifically addressing events and developments that impact their lives and communities – in other words, news that are often discovered. The first episode features an update from SMART Transportation Division President Jeremy Ferguson on freight rail contract negotiations; information on new megaprojects and work on indoor air quality for sheet metal workers; a discussion on progress for SMART members with General Chairman Joseph Sellers; an overview of the FRA's proposed regulations for TD Alt two-person crews. National Legislative Director Jared Cassity; and much more.
Watch the full episode above or find specific links to segments from the show below. To watch a lengthy interview with TD Chairman Ferguson, text RRContract to 667336.
Jump to a segment of this episode: