The Recount launches streaming news show on Twitch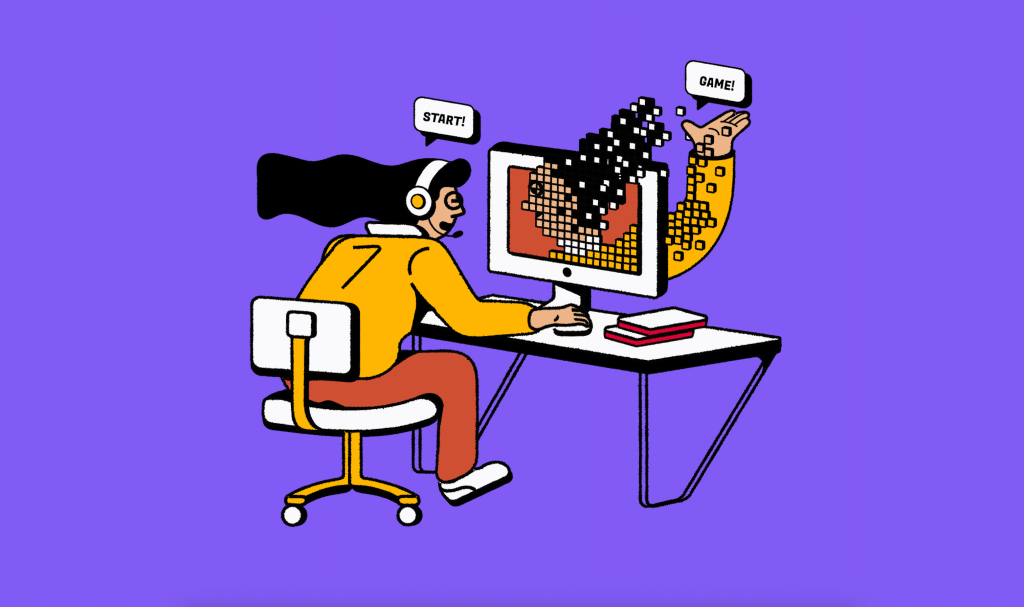 The Recount, a three-year-old news organization founded by journalists John Battelle and John Heilemann, is launching a daily three-hour live news broadcast on Twitch today, Digiday has learned.
"Recount Live" is hosted by journalists Mosheh Oinounou and Liz Plank. The show will be a mix of Oinounou and Plank featuring the news and audience interaction from live chats between hosts, Recount producers and viewers to discuss the day's stories in real time. Topics will cover the intersection of power and areas such as politics, culture, business, technology, entertainment and sports.
The show will be streamed live exclusively on Twitch, with clips of the show distributed on other platforms like YouTube. The Recount will make money from the show through pre-roll and mid-roll advertising and direct consumer revenue through Twitch's subscription tiers, as part of the platform's affiliate program.
The Recount said Twitch takes a 50% cut of ad revenue generated from the live show, but declined to share how much Twitch pays The Recount for hosting the show on the platform.
Twitch might seem like an unusual choice for a news show, given that the platform's audience and "streamers" are mostly dedicated to gaming. However, Battelle said The Recount team chose Twitch as the platform to launch their live streaming show because it's "the most evolved platform for community and audience interaction. – with a mix of revenue streams that allows streamers to earn money directly from their community. as well as through advertising.
Twitch has other streaming publishers on the platform, such as Rolling Stone and The Washington Post, although the former has primarily focused on entertainment content on Twitch, while the latter has only streamed nine times. on Twitch this year.
do it live
Initially delayed by the wave of omicron COVID-19 cases earlier this year, The Recount's team of around 80 employees was able to reconvene in the office in February to work on production and rehearsal for the new show. However, flying a live show can't really be done until it's live. The first month on the air will be a way to test the live format of "Recount Live".
Audience interaction will be central to the show, and the hosts are no strangers to two-way conversations on social media platforms. Oinounou has over 240,000 followers on Instagram and Plank over 325,000. And the two journalists are often live on Instagram – Oinounou has a weekly live news show and Plank often interviews notable figures on hot topics .
Grace Weinstein, community producer and host of The Recount, will also participate in conversations with the hosts and her audience. Producers will flag comments for broadcast, while Oinounou and Plank will respond in real time. Hosts will be calling chat people to answer questions and engage with viewers, Battelle said. The Recount will weave interactions with the public throughout the duration of the show.
In a few months, The Recount plans to extend the length of "Recount Live" to add an additional three hours to the show, which can be split into multiple streams throughout the day. The publisher is also developing other franchises on the Twitch platform, including a game show called "Chatterbrain" where hosts compete against the audience.
Nervous advertisers
Ultimately, Battelle wants to strike deals with brands to sponsor the show, such as in "an overture" before live conversations or for product placement in live streams. He also sees opportunities to co-create brand segments around "Recount Live".
Marketing for the show will kick off next month when the team attends IAB NewFronts next month — a forum for media companies to showcase their video programming to advertisers — Battelle said.
At media agency MMI, the brand's clients primarily run ads in Twitch live streams, according to group director Dana Busick. UM, another media agency, further integrates its customers' products into live streams, such as a streamer eating a food item sponsored by a partner brand.
For advertisers, the appeal of the live-streaming format is that it's engaging in nature, "so we know we're grabbing attention," said Molly Schultz, vice president, integrated investing at UM, who has declined to name the customers involved.
But advertisers should always be careful in a live environment. "There is always a risk when it comes to live streaming, so we always have to be vigilant," Busick said.
Schultz agreed, "With live and chats, you just don't know what humans are going to do."
However, both Busick and Schultz noted that blocking and targeting Twitch keywords can alleviate most of these concerns. And while some brands may be reluctant to appear alongside news, Twitch's reputation for being safer than other platforms "may open that door a bit" for advertisers, Busick said.
Busick noted Twitch's adherence to removing ads from creator streams if they violate the platform's brand safety policy. "We feel very comfortable on the platform. [Twitch] is very focused on brand safety… It's heavily guarded," she said.
While Busick and Schultz have both said Twitch is doing more to attract larger audiences (like streaming Thursday Night Football and the NCAA Basketball Tournament), the platform's primary audience of young viewers remains focused on Games. Nearly 75% of Twitch viewers are between the ages of 16 and 34, according to its website.
The challenge for "Recount Live" could be that the hosts aren't Twitch gamers or creators, so there may be a "disconnect with the audience" at first, Schultz said.
But these challenges are welcomed by Battelle and his plans to experiment with television news formats.
"April is sandbox month," he said, adding, "We're going to learn from the public. If 25% drops after topic x, we'll have to figure out how to talk about topic x in a different way, or skip to topic y. [Twitch's analytics] can tell us what interests people.