Warner Bros. Discovery cancels comedy news show 'Full Frontal'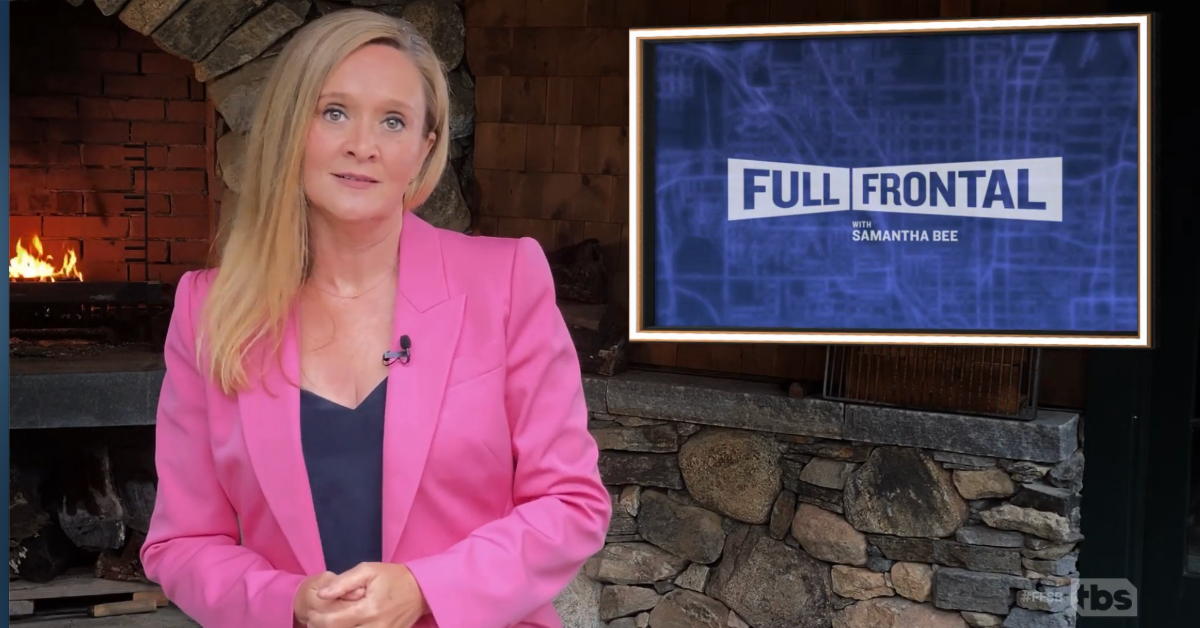 TBS' comedy news program "Full Frontal with Samantha Bee" will not be returning from its summer hiatus, executives at the network's parent company, Warner Bros. Discovery, said this week.
On Monday, a TBS spokesperson said the decision to ax the program was part of a larger "programming strategy" by the network. It comes as Warner Bros. Discovery has cut original programming, both scripted and unscripted, since Discovery merged with WarnerMedia following the latter's spin-off from former parent company AT&T earlier this year. In May, a Warner Bros. Discovery executive said audience data and other metrics would help the company decide which shows to keep and which to cancel.
Full Frontal debuted in 2016 as the first female-led comedy news program on national television. The show was hosted by Samantha Bee, a former correspondent for Comedy Central's "The Daily Show." Bee was one of several Daily Show correspondents to land his own comedy current affairs program following the exit of Jon Stewart in 2015.
Bee's show began in the Monday night timeslot and was scheduled weekly on TBS. In early 2017, the show moved to Wednesday nights, with a weekend rerun on Saturdays.
The show was syndicated internationally and was available to viewers in Canada (The Comedy Channel), New Zealand (Duke), Australia (Viceland) and Germany (TNT Comedy).
The final episode of Full Frontal was taped in mid-June, with Bee hosting the program from a remote location after being diagnosed with the coronavirus.
"I know other late night shows took the week off when it went covid, but I'm not like those other guys – I need attention," Bee said in his monologue. opening.
In the closing scene of what would be the final episode, Bee was revealed to be in Paris. While playing the accordion, she told viewers she was "coming back to America", although it's unclear if she knew the program was destined to be canceled at that time.
It's also unclear if a companion podcast titled "Full Release with Samantha Bee" will continue now that the TV series has been axed. The podcast, produced in partnership with SiriusXM's Earwolf, featured in-depth interviews with journalists, celebrities, politicians and other personalities.
The final episode of Full Release, which featured an hour-long interview with actress Pamela Adlon, was released in late April. Since then, the show has redistributed previously released episodes.
—
Correction: An earlier version of this story incorrectly stated that Bee's last podcast interview was with Pamela Anderson. It was with Pamela Adlon.